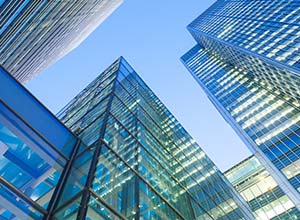 Our History
The Find Group was established nearly 20 years ago by Warren Strybosch.  The Find Group provides accounting and financial planning services.  In 2020, the Find Foundation was formed, a Not-For-Profit organisation that aims to provide community newspapers across Victoria e.g. Find Maroondah & Find Geelong.   The community newspapers provide Free advertising to any NFP, schools, sporting clubs, and other similar organisations that are running a fundraising event.  The community papers will be a service to bring all people together in one place and support all things local.
The business has grown rapidly over the past 5 years and we now have 12 staff in the business working across the different business groups: Find Accountant, Find Wealth, Find Retirement, Find Insurance, Find Aged Care Accommodation and Find Foundation.
In 2021, Warren invited Erryn and her team to, a financial planning business dedicated to providing SMSF financial planning advice, to merge with the Find Group and provide a more holistic SMSF offering.  Whilst Warren is an accountant and financial planner with SMSF qualifications across both fields, it was decided that in order to protect client's best interests, only one person should do the SMSF returns whilst another person concentrates on the SMSF financial planning side of the business.  This provides added surety to the clients when it comes to SMSF advice.  As such, Erryn and her team have joined the Find Group in December 2021 to provide a more holistic service offering specifically around SMSF.  Our team has now grown to 16 people in the business with Warren and Erryn heading up the Find Group.
The Find Group has been shorted listed for many awards and has won a few over the last 5 years.  We will continue to strive to make a difference in our client's lives, and are always looking for ways to improve the client experience so the client's journey with us is a safe, trustworthy, educational, and peaceful one.
OUR TEAM. AWARD WINNING RESULTS.
WARREN STRYBOSCH
MANAGING DIRECTOR – ACCOUNTANT & FINANCIAL ADVISOR
Warren Strybosch is the founder and managing director of the Find Group of businesses.  He looks after the accounting (tax returns), superannuation, and retirement planning side of the business as well as manages the Find Foundation, the Not-For-Profit entity that produces the community papers across Victoria.  Warren is an award winning financial advisor and has been recently listed as one of Australia's top 50 most influential advisors in Australia.
ERRYN LANGLEY
SENIOR PARTNER – SMSF SPECIALIST FINANCIAL ADVISOR
Erryn has a Diploma of Financial Planning and a Bachelor of Business with majors in Accounting and Human Resources, and recently working on finishing her Graduate Diploma of Financial Planning, she also has SMSF specialist accreditation. Erryn commenced working in Financial Planning in 2017, prior to this Erryn worked for 13 years as a human resources practitioner for both private and government organisations, this has given her an excellent base of broad skills and lots of experience building relationships with people from all walks of life. Always being drawn to the finance industry the move to Financial Planning was a seamless one for Erryn. Erryn enjoys building ongoing relationships with our clients.
CHARI POBLACION
SENIOR MANAGER – ADMINISTRATION
Chari joined the Find Group in 2015 and has been instrumental in the overseeing of staff across the businesses with in the group.  Chari works closely with Warren running the day to day operations of the business.   Her support has been invaluable and has help the business to grow to where it is today.
ABBY
MANAGER & EDITOR – FIND FOUNDATION
Abby is responsible for the Find Community papers operated via the Find Foundation and manages all the staff that produce the community papers.
CRIS
ADMIN – ACCOUNTING
Cris supports Warren with all accounting enquires and admin tasks related to tax returns.  He also has a good handle on Myprosperity – the wealth portal we use to manage our financial planning clients.
KRISHIEL
JUNIOR MANAGER – FINANCIAL PLANNING
Krishiel manages the financial planning staff and is responsible for all matters related to personal insurances and superannuation.
ALAN
ADMIN – SUPERANNUATION
Alan looks after all things super.
SHARYN
INSURANCE – FINANCIAL PLANNING
Sharyn is learning all about personal insurances and will be the go to person in the future when it comes to personal insurance related tasks.
MARK
ILLUSTRATOR & GRAPHIC DESIGNER – FIND FOUNDATION
Mark creates the front page artwork for the community papers and supports Abby as a graphic designer to produce the monthly community papers.
PAUL
GRAPHIC DESIGNER – FIND FOUNDATION
Paul supports Abby as a graphic designer to produce the monthly community papers and provides other graphic design services in the business.
ARIAN
WEB DEVELOPER – FIND GROUP
Arian provides website support for our business and our clients.
RICA
CONTENT WRITER AND ADMIN SUPPORT – FIND AGED CARE ACCOMMODATION & FIND GROUP
Rica provides content for flyers, websites, articles and provides admin support for the Find Aged Care Accommodation business.
AISHA
ADMIN – FINANCIAL PLANNING
Asha provides support to Chari and looks after the admin side of the financial planning business.
SUE LANGLEY
CONSULTANT – FINANCIAL PLANNING
Sue has over 35 years' experience in the financial services industry, she became a qualified financial planner since 2001 and took the opportunity to become the sole Director of AcaciaFP in 2013 until November 2021 when she decided to step one foot into retirement and implement her business succession plan, handing the reigns over to Erryn.
Sue enjoys building ongoing relationships that are built on trust but knows that we need to earn the right to be trusted. Assisting people to achieve their financial wellbeing and goals regardless of what stage of life they're in is what Sue loves to do. Sue gets to see firsthand what a difference sound financial planning advice makes to people's lives which is an absolute privilege.
IMELDA TAN
ADMINISTRATION AND CLIENT SERVICES – FINANCIAL PLANNING
Imelda first joined the Financial Planning team in April 2014. Before coming to Find Wealth, she had an 8-year career break looking after her 3 children. She holds a Bachelor of Business with a major in Accounting and a Graduate Diploma in Computing. She is a very dedicated, hardworking individual who loves nothing more than seeing things through to completion. She assists our team by acting as the hub of our office and keeps everything moving, she handles all administration and a wide range of client queries.
HIRUNI FONSEKA
SENIOR PARAPLANNER – FINANCIAL PLANNING
Hiruni joined the team in January 2021 bringing with her a vast wealth of knowledge and experience from her previous paraplanning roles both in Australia and overseas. She has a Masters in Accounting and will be studying a Graduate Diploma in Financial Planning in 2022.
OUR PARTNERS AND ASSOCIATES